Are you yearning for a tranquil getaway amidst the stunning landscapes of Uttarakhand, often referred to as "Devbhoomi" or the Land of the Gods? Look no further! Gama Holidays is here to whisk you away on an unforgettable journey through the heart of this heavenly state in Northern India, where lush greenery, serene lakes, and majestic hills await. Buckle up for an 8-day adventure that will leave you with cherished memories.
Day 1: Arrival in Mussoorie
Your adventure begins as you touch down at Chandigarh or Dehradun airport. From there, Gama Holidays will seamlessly transfer you by road to the picturesque hill station of Mussoorie, nestled at an altitude of 2000 meters. The horseshoe-shaped ridge of Mussoorie offers breathtaking views of the snow-clad Himalayan peaks and the lush Doon valley. After a day of travel, you'll enjoy a comfortable overnight stay in Mussoorie.
Day 2: Exploring Mussoorie
Rise and shine to the cool mountain air of Mussoorie. The day is yours to explore the delights of this charming hill station. First up is a visit to the fabulous Kempty Falls, where cascading waters create a soothing symphony. You'll also explore popular tourist spots like the Sukhradevi Temple and Gun Hill, known for offering awe-inspiring views of the Himalayas. Don't miss the optional cable car ride that promises an adrenaline rush. As the evening descends, you can roam free along the Mall and indulge in some shopping therapy. Rest well for another exciting day ahead.
Day 3: Mussoorie to Jim Corbett
After a delightful breakfast, it's time to bid adieu to Mussoorie and head to Jim Corbett, your next destination. This journey takes you through scenic landscapes and offers you a chance to experience the wilderness. Jim Corbett National Park, nestled in the foothills of the Himalayas, is your haven for the night. Prepare for an exciting adventure in the wild!
Day 4: Jim Corbett National Park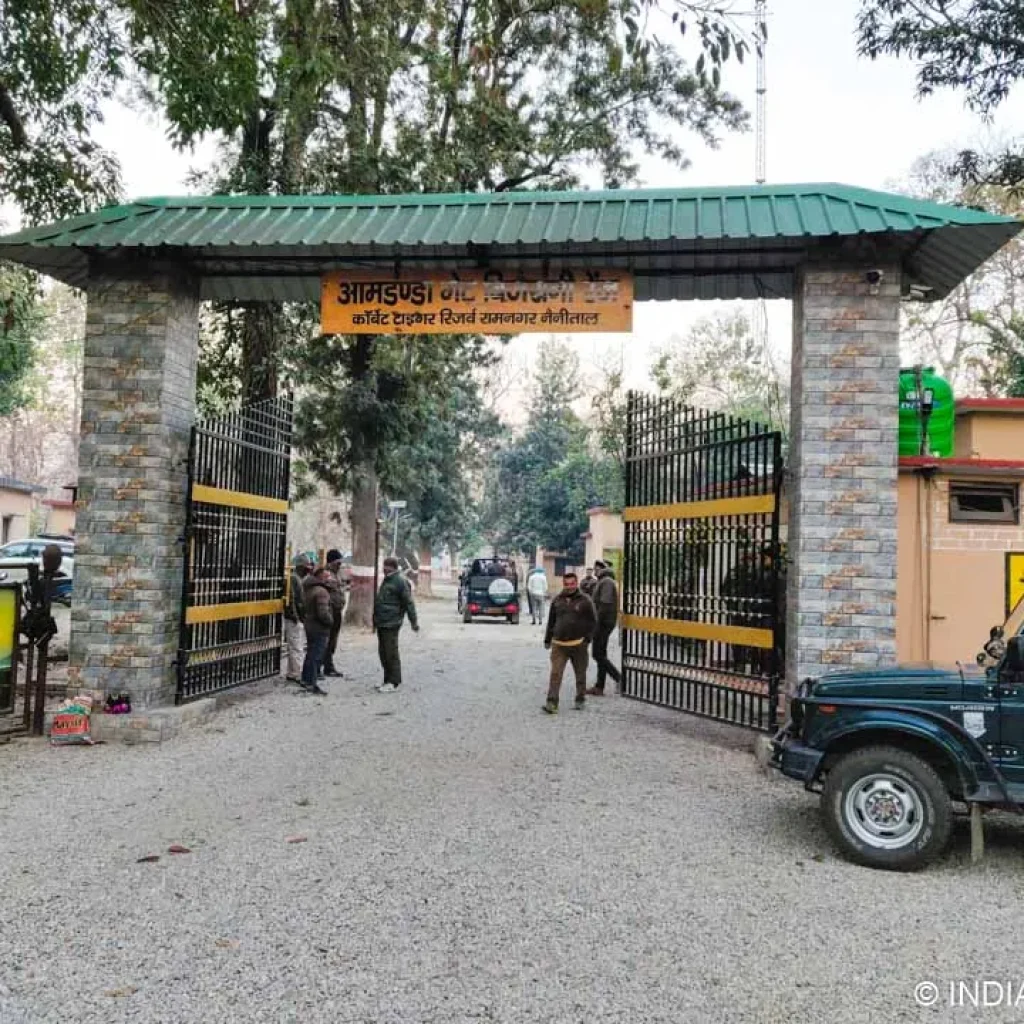 As the sun paints the sky with warm hues, set out to explore the majestic Corbett National Park. This protected habitat is famous for its diverse flora and fauna, including the elusive tigers, leopards, and elephants. Established in 1936, it's India's first and finest national park, nestled along the banks of the Ramganga River. Jeep and elephant safaris are the main attractions here, offering you an unforgettable encounter with nature's wonders.
Day 5: Corbett to Almora
Rise early to enjoy a thrilling game drive in the park by jeep or canter, a perfect opportunity to spot exotic wildlife and admire the lush flora and fauna. Afterward, you'll journey to Almora, one of the most picturesque hill stations in Uttarakhand. The rest of the day is at your leisure to explore this beautiful hill town.
Day 6: Excursion to Ranikhet
After breakfast, embark on a full-day excursion to Ranikhet, a town known for its serene beauty. The lush greenery and charming landscapes make it a perfect day-trip destination. Return to Almora for a comfortable overnight stay.
Day 7: Almora to Nainital
The journey continues as you travel to Nainital, a renowned hill station known for its shimmering lakes and lush forests. Enjoy an overnight stay in Nainital.
Day 8: Discover Nainital's Lakes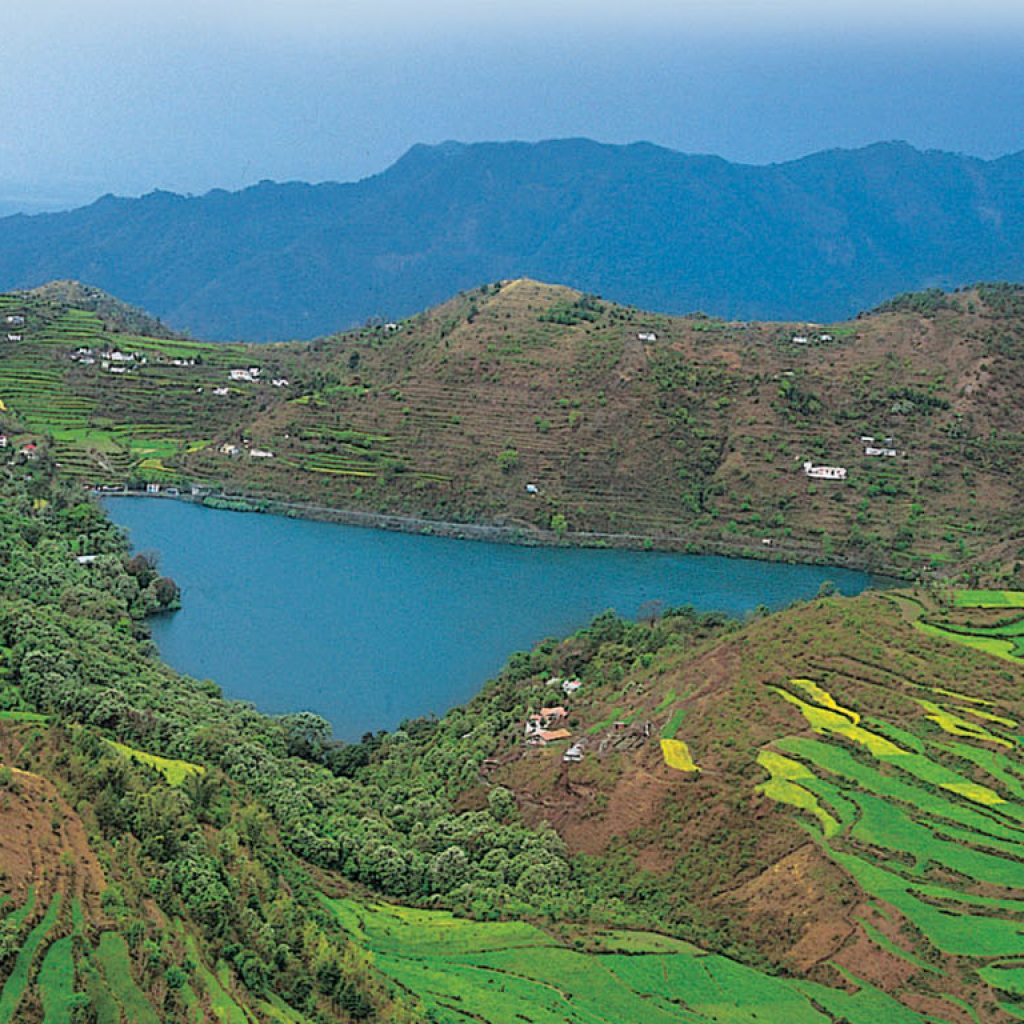 Your final full day in the heavenly land of Uttarakhand begins with a lake tour. Explore Bhim Tal, Sat Tal, and Naukuchia Tal, each with its unique charm. These lakes offer tranquility and stunning views. In the evening, return to your hotel in Nainital for dinner and another peaceful night.
Day 9: Return to Delhi
After breakfast, it's time to bid farewell to the enchanting landscapes of Uttarakhand. Check out from your hotel and embark on the journey back to Delhi, where you can catch your departing flight or train.
Conclusion
Gama Holidays invites you to embark on this unforgettable journey through the heavenly landscapes of Uttarakhand in Northern India. From the lush hills of Mussoorie to the wild wonders of Jim Corbett and the serene lakes of Nainital, this 8-day itinerary is a perfect blend of adventure and relaxation. Book your trip today and create memories that will last a lifetime.